HOW DO COMPANIES MAXIMIZE THEIR LEADS ON WECHAT?
STEP 1: INTRODUCTION
It is crucial to have a clear Wechat introduction for your company. The Chinese like fancy presentations, H5 pages, videos and minisites, so it is important to consider these when building your Wechat account. When your audience sees your Wechat account they will decide their first impressions of your company based on your account page, so it is hugely important to get this right.
STEP 2: CONTENT
Content is the most important part of Wechat Marketing. It can be difficult to get visitors on Wechat, so producing good quality content regularly can help increase your visibility. Content including useful tips, market information, special offers etc can really help encourage your audience to follow you on Wechat.
It is difficult for companies in B2B to produce shareable content, and most of them have the temptation of producing corporate only content. For our company, if we were to only send information about Gentlemen, we would probably not have many followers. Therefore, we choose to produce added value articles for our broad target audience, including market information, tips to achieve success in China and how to maximize results.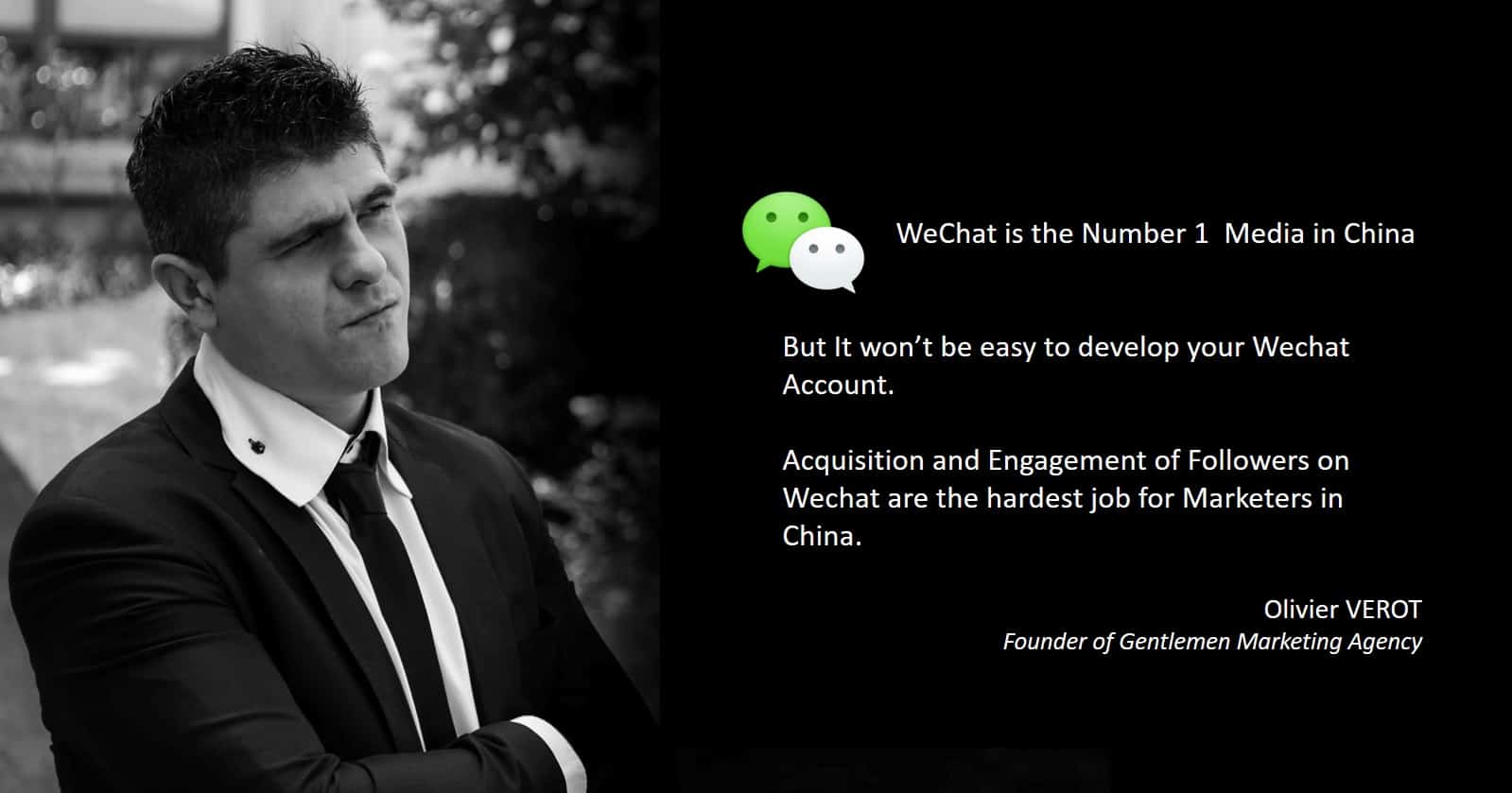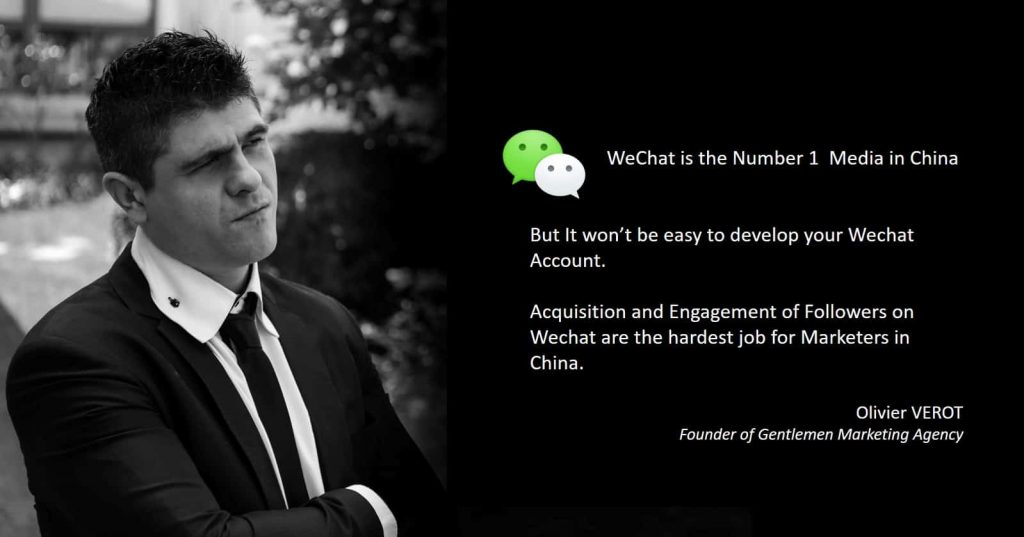 STEP 3: COMMUNITY MANAGEMENT
As previously mentioned, Wechat is a closed platform and in the early days, you will really need to heavily promote your account and your content. It may sound simple, but 95% of companies in lead generation fail to promote and share their content in groups, forums websites, and other media platforms. Some companies also forget to share their QR code for their Wechat account on their website and with emails to clients. By not doing this, your company is potentially missing out on a lot of followers. Big companies will benefit from having a community manager; somebody that will integrate themselves into targeted groups, will interact with your target audience regularly share your content in groups and on their moments.
Community Management takes time because you first need to identify where your audience exchange information. You also need to spend time finding influencers who appeal to your audience who can also help share and promote your content.
Spending time integrating, communicating with the right message and replying to questions, and creating groups of members of your audience can be very time to consume initially, but can really pay off in the long run.

STEP 4: CUSTOMER SERVICE
Having an active customer service base on Wechat can be hugely beneficial in terms of instant interaction with customers who have queries. This is a great way to provide instant and direct information and quotations if necessary.
2. WECHAT BRANDING: HOW TO LEVERAGE WECHAT FOR BRAND'S COMMUNICATION
Wechat is the most popular communication channel for brands in China. High-end brands like the idea of privileged access and members deals, whilst mass-market brands have to produce viral content in order to receive maximum exposure.