Which WeChat Official Account fits you best?
WeChat is an essential and outstanding marketing tool for business to enter the Chinese market. Setting up a WeChat official account allows brands to reach out a huge audience and raise brand awareness in an effective way. However, setting up a WeChat official account isn't as easy as you might expect.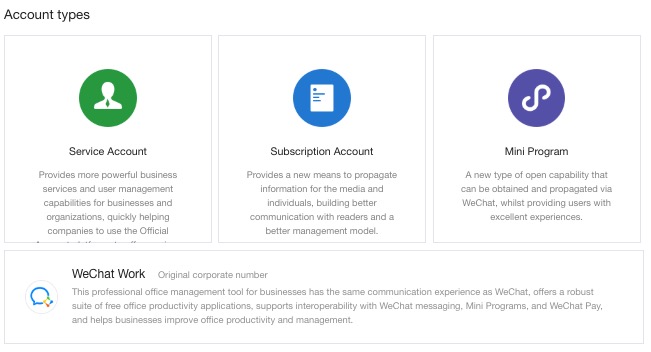 1.Subscription Accounts (订阅号)
WeChat subscription accounts focus on information and brand communication. They are used much like a daily news feed. They can publish once a day to subscribers and publish1-6 articles each time. All updates are sent to the users' subscription folder with no push notifications.
Wondering why they limit these accounts to posting only once a day? WeChat search places a high priority on the time that an article is posted. This allows the most recent articles to receive priority. Limiting the number of posts is to prevent accounts from posting incessantly to maintain their position at the top of the WeChat search engine.
Subscription accounts are the only type of WeChat official account that is open to individuals, such as bloggers and celebrities, as the others require a company business license. This type of WeChat official account is most suited to individuals and brands that are content based or information-oriented, such as media publications.
While these accounts can publish more and theoretically bring more users to your account, you have to remember that these accounts are nested in the subscription folder in a user's contacts, drastically reducing visibility. If you're looking for a WeChat official account with more visibility read on to the next section.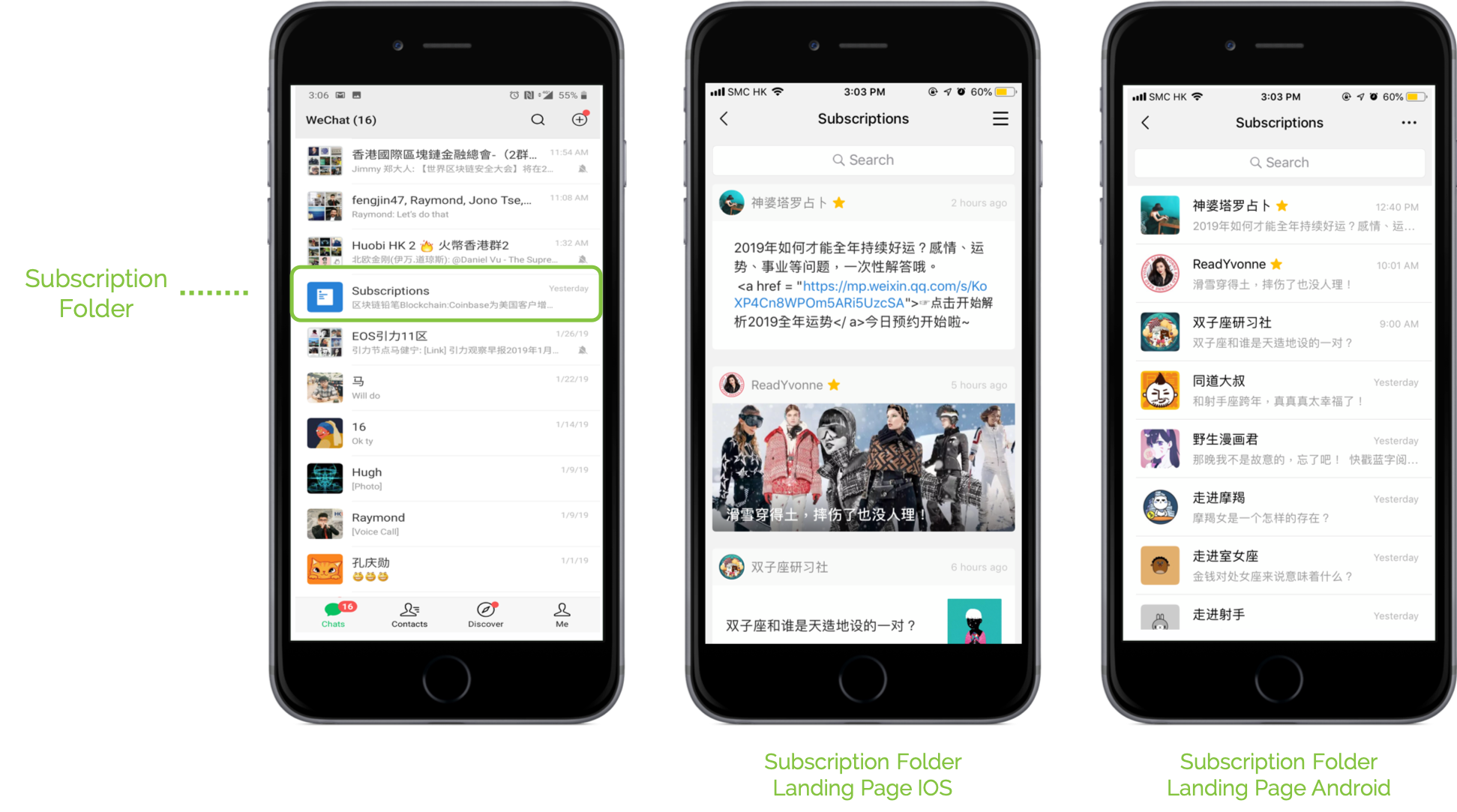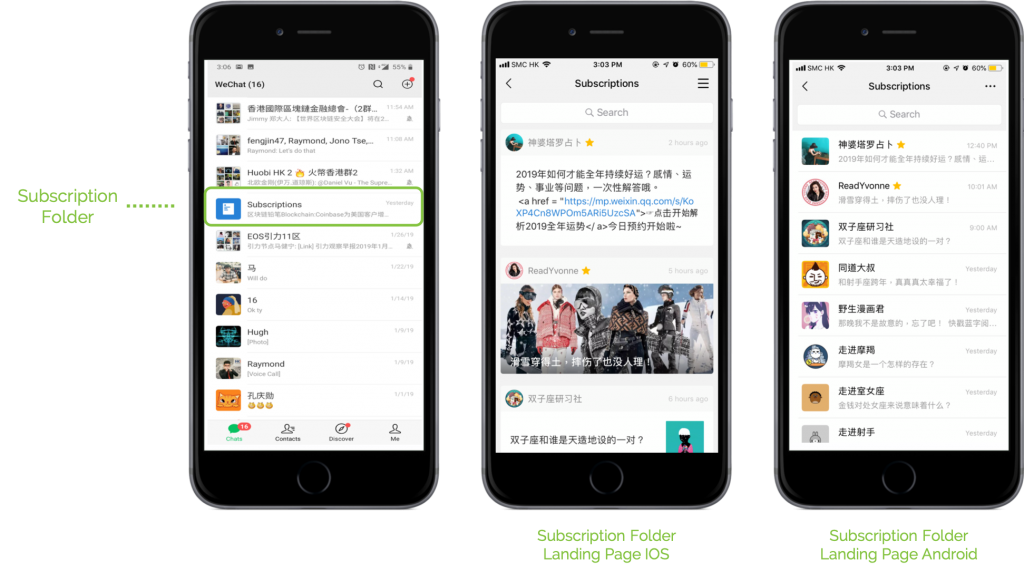 2. Service Accounts (服务号)

WeChat service accounts offer a lot of interesting features including customer service, API integrations, e-commerce, and CRM. These WeChat Official Accounts offer more robust functionality as compared to subscription accounts. Verified service accounts can also register for WeChat Pay and set up a WeChat Store. After verification, service accounts have access to 9 advanced APIs that enable the brands to create additional apps and functions such as Instant Customer Service, GPS, Payments, etc.
Service accounts can publish up to 4 times per month, with 1-6 articles each time. When the posts are published, the updates appear as push notifications in followers' chat lists. Compared to subscription accounts, the posting frequency of service accounts is lower, but the visibility is higher due to push notifications.
Again these accounts are limited in how much they can post as they are the only accounts capable of generating push notifications. If WeChat official accounts were able to spam users with push notifications it would detract from the overall user experience on WeChat. Tencent's main goal is to keep users on WeChat for as long as possible, so this would be something Tencent definitely does not want.
Service accounts are the best choice for businesses with a large audience or with large customer databases, such as airlines and hotels. For hotels and airlines, in particular booking systems can even be built within the app. They're also used for customer service, as users can message the account directly with questions or complaints similar to other live chat software used by businesses around the world.
3. Enterprise Accounts (企业号)

While subscription accounts and service accounts target external markets, WeChat enterprise accounts are primarily for internal communication and management. This makes this type of WeChat official account similar to what many businesses use Slack and Workplace by Facebook for.
They are not available to the public nor marketers. Users of corporate accounts must be verified internal staff in order to follow the corporate account.
With third-party APIs, corporate accounts have multiple internal management functions, such as internal chat rooms, video conferencing, and resource sharing. These accounts offer functionality similar to other workplace chat apps like Slack and Workplace by Facebook. Corporate accounts have high visibility and high security as users have to follow the account and then be added manually by the account owner entering their name, phone number and WeChat ID.