Business Value of the WeChat Official Account
What functions do companies want to achieve by WeChat, or what business goals do they want to achieve? These questions seem pointless, but many companies just don't know it. Companies often ask me, what is the value of WeChat? Or what companies can do on WeChat? someone may answer that they wanted to sell things, engage with WeChat users and maintain a good relationship with customers on WeChat, etc.
First, we have to clarify two points: we need to understand the value of WeChat and the users needs; Then we need to divide the business goal into phased indicators, so that we can make the business goals of WeChat marketing practicable.
1.To Win The Market And Seize The Opportunities
With the increasing popularity of smartphones, WeChat has gradually moved from a high-income audience into a popular style. There is no doubt that there are unlimited business opportunities in the market of WeChat. So now, either companies, organizations and individuals, large or small , everyone rushes to register the WeChat Official Accounts in order to gain a place in the WeChat market.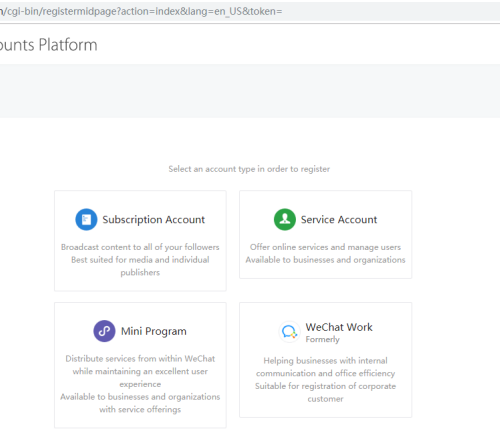 An easy-to-remember name of the OA are usually catchy, which allows you to take the lead in the WeChat market; and a name that matches the company's identity can help your company stay invincible in the fast-growing WeChat market and win more business opportunities.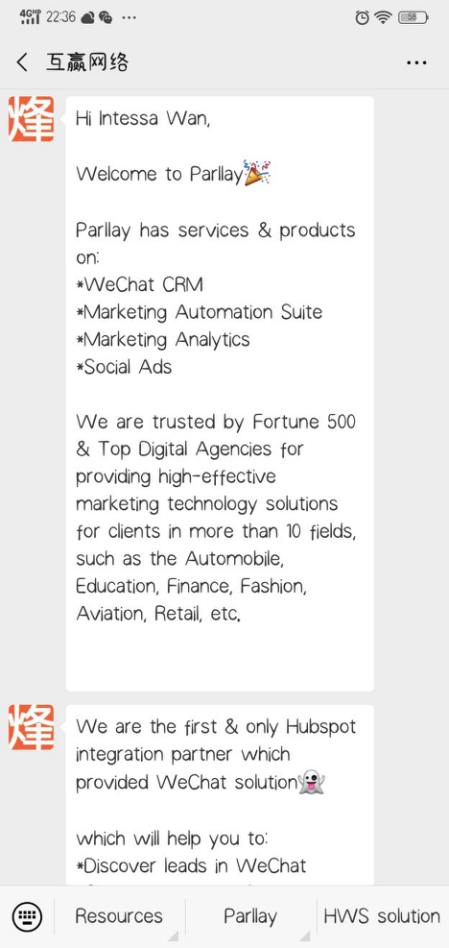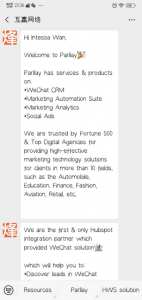 2.As A Mobile Marketing Platform
1)Sales-driven becomes workable, businesses delivering product or service information to users promptly and quickly to bring about transactions and deals, which in fact shortens the marketing cycle of business.
2)Better for branding. WeChat users can not only receive information from brands, but also sign up to participate in activities or enroll to campaigns more conveniently. By increasing the stickiness of user engagement, branding can be much more deepen.
3)It can maximize the exposure of promoting sales of goods or other campaigns, timely and effectively let the newest business promotional activities reach to users, and reduce the marketing costs of businesses.
4)Since the bound between online and offline marketing is an inevitable trend, the close-loop of O2O marketing can be done on the OA. WeChat provides a more convenient channel for the combination of the two, such as scanning the QR code.
3.Enhance The Companies Image
The WeChat OA is also part of the company's intangible assets. Maybe within a year or two, your customers will take the initiative to ask about your WeChat OA. it would be a bit late to apply for one by that time, especially for the clothing, beauty, crafts, communications, multimedia, tourism, social networking, trading and other industries.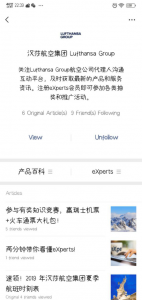 4.Building Up A "living pool" To Accumulating Business Users
Without self-service terminal and membership system, users are just like "rushing water" for traditional businesses; through the establishment of self-service terminal and membership system, businesses seem to be able to integrate users into the "reservoir", but in fact, there are many breakpoints between the two sides, the activity of the reservoir is not strong enough, however the WeChat OA perfectly make up for this deficiency.
5.As A Platform For Customer Research
1)The survey is a very important section for every business to formulate the business strategy. Large companies are even to let special development departments to do the survey. Companies issued questionnaires or telephone research by the 3rd-party in the past were faced with problems such as high cost and inaccurate data. Nowadays, however reach users directly in the WeChat OA to do the survey which can not only active users, but also save a lot of cost.
2)Research of user experience: mobile Internet makes the era of experience economy coming. User experience will become the core competitiveness of enterprises. It includes product experience, service experience, brand experience, logistics experience and other process. These processes can help enterprises make timely operational adjustments through real-time feedback from WeChat users.
6.Management Value As A CRM
The core of the CRM is to use automated analysis to achieve marketing, sales management and customer service, so as to reduce marketing costs, shorten the marketing cycles and improve customer satisfaction. In this way, the ability of WeChat OA to reach users in real time and totally for free is actually to shorten the marketing cycle and reduce marketing costs, which is faster, more convenient and more cost-effective than email and SMS.
As a natural communication tool with users, WeChat greatly facilitates the experience and cost of communication between users and enterprises. The enterprises marketing effect will be maximized especially when WeChat OA integrate with the enterprise's original CRM system.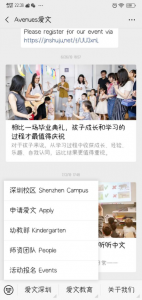 Enterprises need websites to provide information in the era of PC. In the era of mobile Internet, enterprises still need websites. However, users do not need to search through Baidu, Google or typing the domain, they can easily acquire information such as business introduction, product services, contacts, white paper, etc just by searching the name of the WeChat OA, reading the WeChat articles or scanning the QR code on WeChat.
For example, when we have followed a WeChat OA of an express company we can query the status of express delivery on WeChat but without login to the website, which saves the switching time between the mobile and the PC end also improves the user experience. The websites(Html pages) carried in WeChat OA have become a very important information entry.
8.To Become The Communication Export Of Brand Culture And Enterprise Information
The flourishing development of WeChat users and Official Accounts has accelerated the trend of business breaking away from media. At the same time, traditional enterprises have shifted the center of self-dissemination from websites, Weibo, internal magazines and mobile newspapers to WeChat.
To enterprises which means: the audience is their own, the content is their own, the channel is their own, the cost is low, and the reading rate is measurable.
9.As The Service API of Product Marketing And CRM
Not all traditional businesses are suitable for e-commerce, but e-commerce is the trend of the times. If the promotion and CRM can be guided from the offline to the WeChat terminal, it would undoubtedly greatly reduce the cost of human, financial and material resources of enterprises, also monitoring and effect assessment will become more assured.
10.As An Entry Of Traffic
Internet economy is actually the traffic economy, without traffic enterprise can not become the e-commerce. As a "User living pool", WeChat OA provides traffic guarantee for every traditional enterprises such as self-operated e-commerce.
Using WeChat OA to accumulate users, strengthen users' stickiness through marketing campaigns, and then to do the further sales conversion.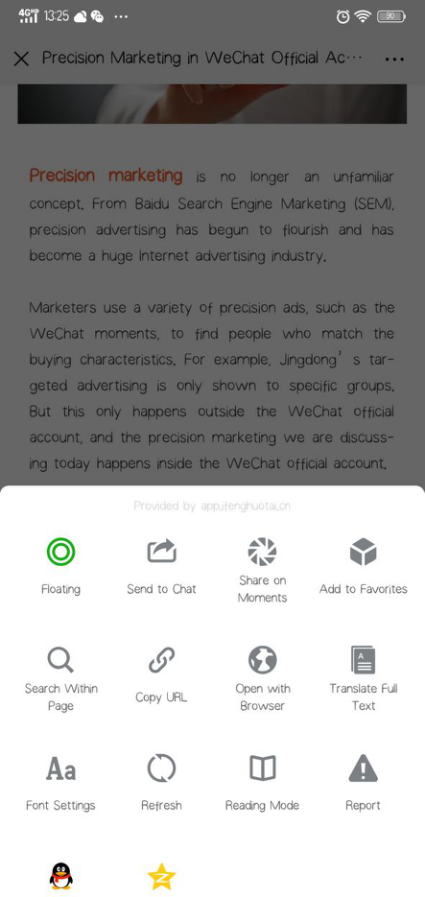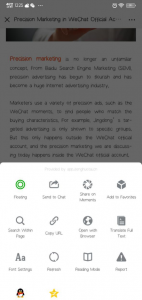 11.Mobile E-commerce Channel
Retailing should become a full channel in the future. Enterprises need to make it as convenient as possible for consumers to take orders at anytime, anywhere. For example, when someone suddenly wants to buy a clothes when he/she is using WeChat, they could purchase orders directly on WeChat OA of Nike or Prada without jumping out of WeChat, and they don't every need to download an App or go to the website. This is what the user experience. Therefore, WeChat OA can become one of the channels of enterprise mobile e-commerce. It is a perfect experience for customers to purchase orders, finish the payment transactions, even logistics inquiry and customer service all within WeChat.
When enterprises deeply understand the value of the WeChat OA, and then determine what kind of service they want to provide through WeChat according to the needs of their customers, which is what enterprises should do on WeChat to solve the pain points of users.
Therefore, how to do the WeChat marketing should be determined after the enterprises has studied the value of the tools and the needs of their users and then assessed its own capabilities.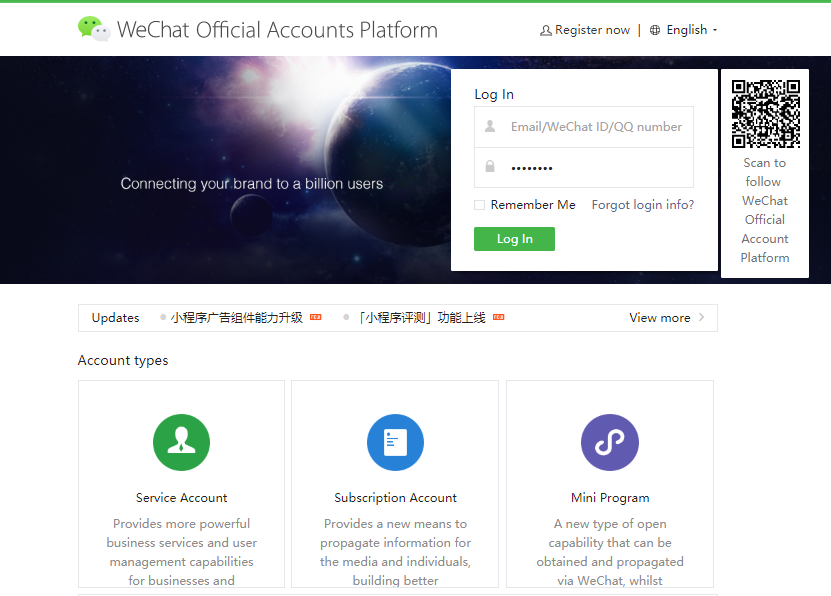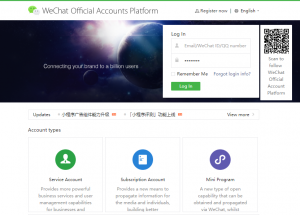 12.WeChat OA Changed The Way Of Communication
WeChat OA is a better platform to communicate with customers. Through one-to-one messages pushed, enterprises or brands can engage with users individually and provide more direct and personalized engagement experience. Users can communicate directly with enterprises, or brands on WeChat OA , express their opinions, left the comments in the WeChat articles, and buy products or services directly on WeChat OA.
The value of WeChat OA is just like the slogan of WeChat's: WeChat is a way of life!
It creates a new communication way between enterprises and customers, discounts and promotions no longer needed. It brings about a change in communication between the two sides. In the past, customers and businesses used contact through advertisements. The appearance of WeChat OA allows users to actively find businesses and keep the good relationship with businesses by personalized engagement to drive business growth. So: the greatest value of the WeChat OA is that it has changed the way of communication!

However, many of enterprises have registered one or even several OAs and posted the QR codes everywhere, they expects users will come in automatically. As a result, only a few hundred or thousands of users after operating for a year and a half. Brand department also working hard, sending content every day, making the OA entirely become into electronic journals or a kind of WeChat daily newspaper.
If the reading rate is not high enough, then add some jokes, chicken soup, success stories, hot topics, these content they may not be interested in reading by themselves, but naively think that users will enjoy it. If the user's activity is not enough, then designs lots of "campaigns" to activate users which like, forwarding, lucky draw and Golden Egg Breaking Activities. As a result, a group of activists came and went in a hurry.
Although the value of WeChat OA is great to the enterprises, it still needs to make greater efforts to maximize the value of it, which includes the content strategy and update, promotion and maintenance of the WeChat OA in long term. We hope that the enterprises would persevere for a long time, only pay will be rewarded.

If enterprises want to do WeChat marketing, first they need to understand the value of WeChat OA. WeChat OA is not a simple platform, nor is it just a marketing tool. Its appearance to businesses which is an opportunity. If we can fully grasp this opportunity, it will play a huge role in the business growth of enterprise and the development of the Internet market.